Merry Christmas & Happy Holidays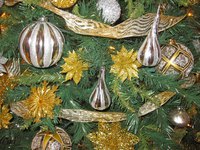 This is a special time of year to reflect on happy memories, and to be grateful for the time and the friendships we have shared together.
During this holiday season, may each of you and your families be blessed with good health, and the warmth and the happiness of family and friends.
Wishing each of you the very best of the holiday season, and wishing you a great start to the new year.
Badminton Programs - Winter 2022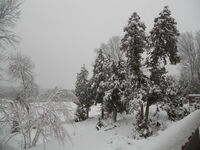 The school boards have advised us that their next communication and status update on the gym availability/gym rental contracts for external users will be mid-January.
(Covid dependent), The expectation is that community use of the gyms will resume in February.
We appreciate your ongoing patience and support, and look forward to resuming programming safely in the new year.
Program details and registration information will be posted on our website as soon as we receive confirmations from the schools/school boards, along with any restrictions at that time.
We look forward to welcoming you back to the courts for some great badminton play with your friends.
Stay safe. Stay well.
RACQUET STRINGING & PRODUCT SALES
Expert racquet stringing, racquet stringing repairs.
Competitive pricing, Fast turnaround.
Supplier/Sales of all Black Knight products: racquets, racquet bags, apparel etc.
Supplier/Sales of all Soong Badminton Academy apparel: T-shirts, shorts.

Dominic Soong:
Tel: 613-241-3686
Email: dominicsoong@hotmail.com
A nostalgic look back in time for the Soong Badminton Academy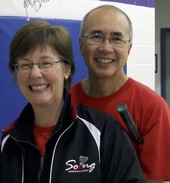 We have been reviewing and organizing our 20K+ photos of our badminton experiences over the past 25+ years.
It is our hope that you will enjoy our nostalgic look back in time, while we await our "return to play" opportunities.
Over the next few months, we will be posting some the many experiences we have shared with our coaches, and with our players over the past 25 years.
Please check back regularly as we continue to add smiles and memories with photos of our coaches and players badminton journeys
NCCP Coach Training
SBA continues to lead the way in NCCP coach development and mentoring for the Ottawa region. The winter/spring season has seen twelve (12) of our SBA members completing NCCP courses in their journey of becoming fully certified NCCP Regional coaches. Course facilitators included Janet Hugli (SBA) and Kevin Willington (OWBC).