Tournament Schedule
SBA JUNIOR Mini-Tournaments – Winter 2018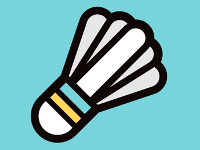 Shake off the winter cold, and have some fun on the badminton courts with your friends, for a friendly badminton competition.
Events are open to players from all schools and all clubs.
Venue: Omer Deslauriers High School – 159 Chesterton Drive, Ottawa
Registration is now open and is to be done on line. Event details can be found on the links below.
Sunday, February 4th: U13– Singles (Born 2006 or later), U17– Singles and Doubles (Born 2002 or later)
http://badmintoncanada.tournamentsoftware.com/sport/tournament.aspx?id=63BE6828-BC61-4324-89FF-05E25076F865
Information Flyer
Sunday, February 11th: U11 – Singles, U15 – Singles and Doubles
http://badmintoncanada.tournamentsoftware.com/sport/tournament.aspx?id=C2A3EEE6-9FE2-4078-8488-6195CD1A40EB
Information Flyer
ODBA Tournament Schedule – Juniors
ODBA Tournament Schedule – Adult