Weekly Training
Badminton Programs - Winter 2022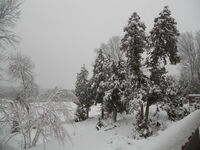 The school boards have advised us that their next communication and status update on the gym availability/gym rental contracts for external users will be mid-January.
(Covid dependent), The expectation is that community use of the gyms will resume in February.
We appreciate your ongoing patience and support, and look forward to resuming programming safely in the new year.
Program details and registration information will be posted on our website as soon as we receive confirmations from the schools/school boards, along with any restrictions at that time.
We look forward to welcoming you back to the courts for some great badminton play with your friends.
Stay safe. Stay well.