SUMMER CAMPS 2017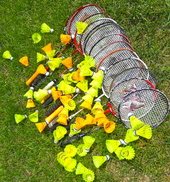 Registration is NOW OPEN and in full swing for our highly acclaimed summer badminton camps. Register early to confirm your preferred week(s).
Players from ALL schools, and ALL clubs are welcome to participate.
Join our NCCP coaching leadership team for some great summer 2017 badminton training, along with lots of FUN on the badminton courts with your friends.
Two (2) locations to choose from:
TURNBULL SCHOOL — 1132 Fisher Avenue (between Carling & Baseline)
Weekly camps beginning July 10 until August 18
Option of full day, half day mornings, half day afternoons.
(Turnbull School offers a morning academic program – registration directly with the Turnbull School)
Information Flyer
Registration Form

NEW

ST. CECILIA SCHOOL — 3490 Cambrian Road, BARRHAVEN
Weekly camps beginning July 4 – August 4
Full day camps
Information Flyer
Registration Form
Soong Players continue successes at the 2017 BON Provincial B Junior Championships in Burlington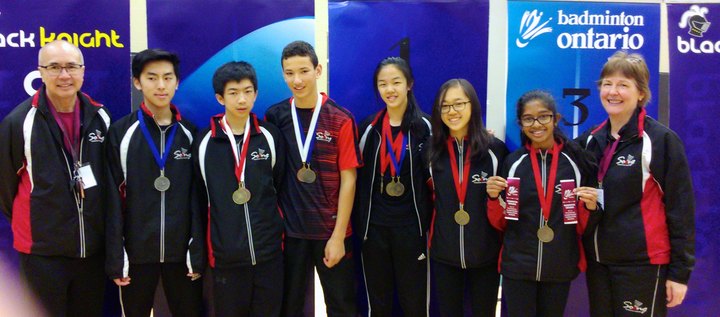 Thirty five (35) members of the SBA competitive teams travelled together by bus with four (4) of our SBA team coaches, to compete with 243 athletes from across the province in the Ontario Provincial B Championships in Burlington during the weekend of April 28-30.
Excellent performances by all SBA players, in all age categories, in all events.
SBA Results Summary: Gold medals = 3, Silver medals = 2, 3 rd place finishes = 2, 4 th place finishes = 2, Consolation Winners = 5, Consolation Finalists = 1
Special congratulations to SBA team member Eve Wang for her triple medal successes.
Soong Players earn excellent results at the 2017 Ottawa District Badminton Junior Championships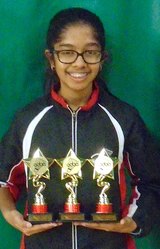 Over sixty (60) members of the Soong Badminton Academy participated with 173 other regional players, representing 12 clubs from Deep River to Cornwall during the weekend of April 7-9, earning excellent results.
SBA Medal Summary: Gold = 9, Silver = 8, 3/4 Finishers = 21, Consolation Winners = 5, Consolation Finalists = 7
A special salute to SBA's TRIPLE GOLD medal winner: Dulika Gamage
SBA Coaching Leaders attend the 2017 Ontario Coaches Conference in Hamilton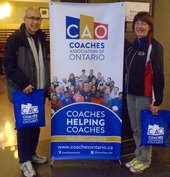 March 30-April 2 marked the 2017 Ontario Coaching Conference in Hamilton. SBA coaching leaders Dominic Soong and Janet Hugli joined over 300 other coaches from across Ontario, and across all sports for an inspirational weekend of professional development with sport experts from all sport coaching fields. The weekend themes included: Unlocking the Secrets to Playing, Training, Winning. Highlights of the conference will be shared among the full team of SBA coaches to help prepare for the spring and summer training programs.
NCCP Leadership completions – March 2017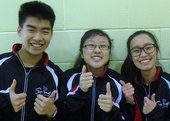 Congratulations to three (3) of our SBA coaches who have completed the full requirements for certification as NCCP Regional Coaches: Jessica Le, Felix Wong, Kejie Zhang
All three (3) coaches have been active supporting the SBA training programs across the Ottawa region, as well as organizing and hosting our SBA regional tournament events.
RACQUETMASTER
Expert racquet stringing, racquet stringing repairs.
Competitive pricing, Fast turnaround.
Supplier/Sales of all Black Knight products: racquets, racquet bags, apparel etc.
Supplier/Sales of all Soong Badminton Academy apparel: T-shirts, shorts.

Dominic Soong:
Tel: 613-241-3686
Email: dominicsoong@hotmail.com