FALL 2016 WEEKLY TRAINING PROGRAMS
Registration is NOW OPEN!!! Register early to confirm your spot in your preferred training session.
Advance registration is required for all locations to allow time for staffing, planning, and gym rental decisions.
Ten (10) week programs for the Fall 2016 term.
Three (3) locations to choose from:
Friday nights at the Mother Teresa High School in Barrhaven – starting September 16
Saturdays at the Turnbull School on Fisher Avenue – starting September 17
Sundays at the Hunt Club Riverside Park Community Centre – starting September 18
Information Flyer
Registration Form
Success for Soong players at Ontario Provincial Junior B Championships in Toronto: May 13-15, 2016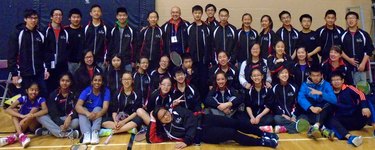 Thirty six (36) Soong Badminton Academy players, along with six (6) SBA team coaches travelled together via bus, to Toronto to compete in the Ontario Provincial Junior B championships. With 287 players representing 29 clubs from across Ontario, the SBA team was clearly the largest group…and the team that travelled the furthest. Despite the early morning departure, and the long journey, the SBA players produced solid performances in all age groups and all events.
Congratulations to all our SBA team members for your strong performances.
Soong Badminton Academy Results
Soong Badminton Academy Photos
Full Results

Soong Coaching Leaders represent badminton at the Ontario Coaches' Association Annual Conference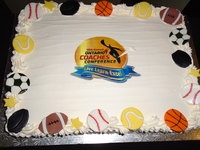 Two (2) members of the SBA coaching leadership team attended the annual coaching conference in Niagara Falls during the weekend of February 20-22. Dominic Soong and Janet Hugli represented badminton, and shared time and information with other provincial NCCP coaches and sport leaders from all sports across Ontario. The event was hosted by the CAO (Coaches Association of Ontario), and supported by the Ontario Ministry of Sport and Tourism.


NCCP – National Coaching Certification Program – Module 3 Completions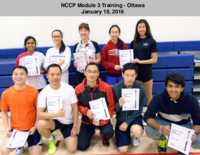 The Soong Badminton Academy continues to lead the way in coaching development.
Five (5) new Soong Badminton Academy leaders completed Module 3 (Technical/Tactical) training – January 10, 2016.
Congratulations to our new SBA coaches: Dinu Heiyantuduwa, Elina Ma, Dulini Rathnasooryia, Molan Ren, Kejie Zhang.
Janet Hugli (NCCP Coach Developer) co-facilitated the training.

Module #1 – Planning a Practice: Five (5) SBA "Coaches in Training" completed Module 1 on February 10th, 2016. Congratulations to our SBA coaches completing the course: Dinu Heiyantuduwa, Dulini Rathnasooryia, Felix Wong, Molan Ren, Keiji Zhang.
Additional training opportunities for Modules 1, 2, 3, (Competition Introduction) will be scheduled for Ottawa for the end of June. Check back for confirmed dates and details. NCCP Modules #4 & #5 are scheduled in Ottawa for June 4 & June 5. Learning Facilitators: Janet Hugli & Kevin Willington.
RACQUETMASTER
Expert racquet stringing, racquet stringing repairs.
Competitive pricing, Fast turnaround.
Supplier/Sales of all Black Knight products: racquets, racquet bags, apparel etc.
Supplier/Sales of all Soong Badminton Academy apparel: T-shirts, shorts.

Dominic Soong:
Tel: 613-241-3686
Email: dominicsoong@hotmail.com