FALL 2017 – Weekly Training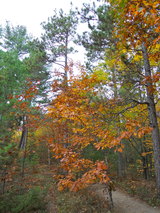 Registration is NOW OPEN.
Programs begin the weekend of: September 15, 16, 17.
Advance registration and payment are required to allow for planning and staffing.
Three (3) locations to choose from:
FRIDAY nights at Mother Teresa High School: 440 Longfields Drive, Barrhaven

Eight (8) week programs
6:00 – 8:00 pm - Children ages 6-14 — FULL
8:00 – 10:00 pm – Youth ages 14+ and Adults

SATURDAYS at Turnbull School – 1132 Fisher Avenue (between Baseline & Carling)

Ten (10) week programs
2:00 – 4:00: Ages 6-16, skill development and intermediate: FULL
4:15 – 6:15: FULL
6:30-8:30 Youth 16+ and Adults – Competitive (with advance approval required)

SUNDAYS at Hunt Club Riverside Park Community Centre – 3320 Paul Anka Drive

Ten (10) week programs
11:45 – 1:45: Youth ages 12+ and Adults – Intermediate & Competitive— Limited spaces remaining
2:00 – 4:00: Ages 6+, Youth, Adults – Skill Development & Intermediate
4:15-6:15: Ages 6+, Youth, Adults – All Playing Levels
Players will be sorted into mini-training teams based on general age, and general playing ability as assessed by the coaching leadership team so that all players can be appropriately challenged.
Changing the Game – Changing the Conversation
Three (3) members of the Soong Badminton Academy have been selected by the Ontario Coaches Association to participate in the CAO - Ontario 150 program celebrating the development of female coaches.
Janet Hugli Soong has been selected as a CAO Coach Mentor.
Emily Chen and Patricia Liu have been selected as Apprentice badminton coaches.
NCCP – Certifications for SBA Coaches
COMPETITIVE STREAM
NCCP Module 1 – July 6
NCCP Module 2 – August 20, 2017 – Teaching & Learning, Making Ethical Decisions was completed by five (5) SBA club members. Congratulations: Emily Chen, Patricia Liu, Megan Iun, Marley Liu, Michael Yang
Course Facilitators: Janet Hugli Soong, Kevin Willington
INSTRUCTIONAL STREAM
NCCP - Shuttletime
Nine (9) Ottawa area coaches "In training", representing six (6) different ODBA clubs, completed the launch of the NCCP Shuttletime training in Ontario for the Instructional Stream.
Congratulations to the SBA club members who have completed the course, and are now "Trained" in the Instructional Stream: Emily Chen, Patricia Liu, Michael Yang, Richard Xu
Course Facilitators: Janet Hugli Soong, Kevin Willington
SBA Coaching Leaders attend the 2017 Ontario Coaches Conference in Hamilton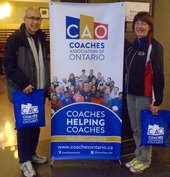 March 30-April 2 marked the 2017 Ontario Coaching Conference in Hamilton. SBA coaching leaders Dominic Soong and Janet Hugli joined over 300 other coaches from across Ontario, and across all sports for an inspirational weekend of professional development with sport experts from all sport coaching fields. The weekend themes included: Unlocking the Secrets to Playing, Training, Winning. Highlights of the conference will be shared among the full team of SBA coaches to help prepare for the spring and summer training programs.
NCCP Leadership completions – March 2017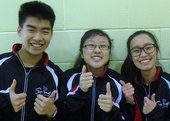 Congratulations to three (3) of our SBA coaches who have completed the full requirements for certification as NCCP Regional Coaches: Jessica Le, Felix Wong, Kejie Zhang
All three (3) coaches have been active supporting the SBA training programs across the Ottawa region, as well as organizing and hosting our SBA regional tournament events.
RACQUETMASTER
Expert racquet stringing, racquet stringing repairs.
Competitive pricing, Fast turnaround.
Supplier/Sales of all Black Knight products: racquets, racquet bags, apparel etc.
Supplier/Sales of all Soong Badminton Academy apparel: T-shirts, shorts.

Dominic Soong:
Tel: 613-241-3686
Email: dominicsoong@hotmail.com