SBA JUNIOR Mini-Tournaments – Winter 2018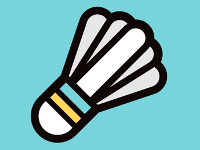 Shake off the winter cold, and have some fun on the badminton courts with your friends, for a friendly badminton competition.
Events are open to players from all schools and all clubs.
Venue: Omer Deslauriers High School – 159 Chesterton Drive, Ottawa
Registration is now open and is to be done on line. Event details can be found on the links below.
Sunday, February 11th: U11 – Singles, U15 – Singles and Doubles
http://badmintoncanada.tournamentsoftware.com/sport/tournament.aspx?id=C2A3EEE6-9FE2-4078-8488-6195CD1A40EB
Information Flyer
Sunday, February 4th: U13– Singles, U17– Singles and Doubles
Some excellent play and inspiring performances. A fun day enjoyed by all.
A salute to the SBA competitive team members for hosting the event.
Results
Photos
MARCH BREAK Camp 2018 – Kanata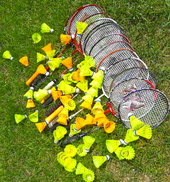 Registration is now open.
Gather your friends, and register early to join the fun on the badminton courts for March Break. It is an excellent time to practice for your school, regional and provincial tournaments... as well as just have some fun with your friends on the badminton courts.
Venue: All Saints High School – Kanata
Date: March 12 – 16
Information Flyer
Registration Form
SPRING 2018 – Weekly Training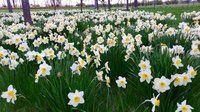 Two (2) locations to choose from:
Saturdays at the Turnbull School
Sundays at the Hunt Club Riverside Park Community Centre
Programs begin April 14/15 weekend - 6 week programs
Registration now open.
Information Flyer
Registration Form
SBA SUMMER CAMPS 2018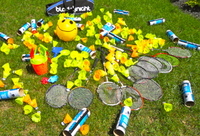 Registration is now open for our highly acclaimed summer camps. Players from all clubs and all schools are welcome to participate.
Programs include technical and tactical training with our NCCP trained and certified coaching leadership team, along with organized game play.
Plan for some summer fun on the badminton courts with your friends, and/or get a jump start on developing your competitive game.
Venue: Turnbull School – 1132 Fisher Avenue (between Baseline and Carling)
Choice of 6 weeks beginning July 9
Choice of Full Days, Half day mornings, Half day afternoons. (Turnbull School offers an academic program in the mornings: Information)

Changing the Game – Changing the Conversation - January 20, 2018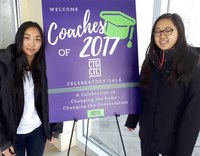 Soong Badminton Academy coach mentor Janet Hugli, and coach apprentices Emily Chen and Patricia Liu joined the CTG celebration gala at the Pearson Convention Centre in Toronto with other mentors and apprentice coaches from across Ontario, and across all sports. The event was hosted by the Honorable Lieutenant Governor of Ontario – Elizabeth Dowdeswell, and the Coaches Association of Ontario.
The CAO, with funding from Ontario 150, launched Changing the Game (CTG) in 2017. CTG successfully recruited more than 250 new female coaches into over 50 different sports across Ontario.
"Changing the Game – Changing the Conversation" is a signature initiative of the Ontario150 program.
ODBA District - Outstanding Athletes of the Year 2016-2017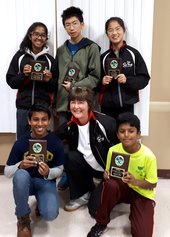 Soong Badminton Academy Players earned Five (5/10) - Outstanding Athletes of the Year (2016-2017) awarded at the annual fall ODBA District AGM on Sunday, November 5.
Congratulations to our SBA athletes:
U15 – Female: Dulika Gamage
U15 – Male: Ethan Wu
U13 – Female: Yiyan Huang
U13 – Male: Hasith de Alwis
U11 – Male: Aayush Saha
RACQUETMASTER
Expert racquet stringing, racquet stringing repairs.
Competitive pricing, Fast turnaround.
Supplier/Sales of all Black Knight products: racquets, racquet bags, apparel etc.
Supplier/Sales of all Soong Badminton Academy apparel: T-shirts, shorts.

Dominic Soong:
Tel: 613-241-3686
Email: dominicsoong@hotmail.com